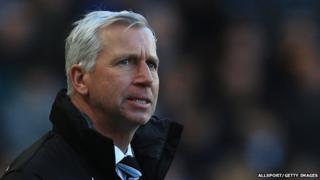 Allsport/getty images
Newcastle United manager Alan Pardew has been fined £100,000 for a clash with Hull City midfielder David Meyler.
He headbutted Meyler during Saturday's game at the KC Stadium after the player shoved past him to try and get the ball to take a throw-in.
"We have held discussions with Alan, who has offered his sincere apologies," said a Magpies club statement. "It is clear he deeply regrets his actions."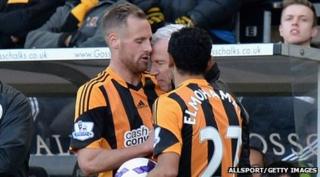 Allsport/getty images
Pardew has also been given a formal warning.
The Football Association said it will investigate the incident.
Speaking after the match, Pardew said: "I did not mean any damage to the guy but I have moved my head forward and you can't do that.
"I was just trying to push him away with my head and I shouldn't have done that. I apologise to everyone concerned."