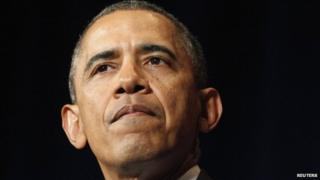 Reuters
US President Barack Obama has warned that there will be consequences if Russia interferes in Ukraine.
There are fears over the southern area of Crimea, which is mostly pro-Russian.
Ukraine's new pro-western leaders are worried that Russia is trying to take control of the area. Earlier in the week, Russian president Vladimir Putin put 150,000 troops on standby on the border.
President Obama thinks it should be down to Ukrainians to sort things out.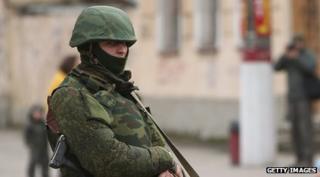 Getty Images
Unidentified armed soldiers, thought to be Russian, have surrounded airports and Crimea's regional parliament.
The former Ukrainian president Viktor Yanukovych, who is pro-Russian, was removed from power a week ago. He's now on the run.