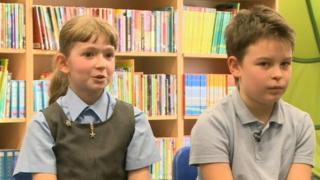 Meet the children from Ukraine
Ukraine has been in the news because of big protests taking place in the country's capital, Kiev, and the big changes they have led to.
Some of those protests have been very violent. Dozens of people lost their lives and hundreds more were injured.
The unrest eventually led to big changes in the government and President Viktor Yanukovych was forced from power.
Newsround has spoken to Sofia and Illya, two Ukrainian kids who live here in the UK, about what's happening to their country.
Watch more Newsround videos