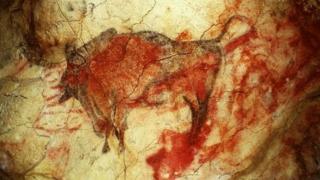 Ancient cave art seen by lucky few
Spain's famous Altamira caves have briefly opened to the public, for the first time in 12 years.
People chosen in a draw were amazed at the Ice Age paintings of bison, bulls and other animals.
The paintings are special because they are thought to be the oldest art in Europe.
And one piece of art - a faint red dot - is said to be more than 40,000 years old.
Leah has more...
Watch more Newsround videos