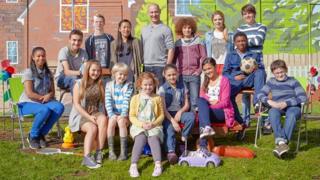 CBBC's BAFTA-winning show The Dumping Ground is in its second series.
We've seen some surprising new friendships and watched the characters lean on each other in challenging times.
Newsround will be speaking to two of the show's stars, Leanne Dunstan (Faith) and Kasey McKellar (Bailey), and we want your questions.
Use the comments form below to send them to us...
Thanks for your questions - this page is now closed.