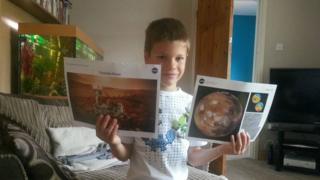 Katrina Anderson, Imger
A wannabe space explorer from the UK has taken the first step to landing his dream job.
Despite only being seven-years-old, Dexter wrote a letter to NASA, the company he hopes will employ him.
Dexter asked for advice on becoming an astronaut and told them he would like to go on a mission to Mars.
To his happy surprise the space agency wrote back to encourage him in his pursuit.
He wrote: 'My name is Dexter, I heard that you are sending two people to Mars and I would like to come but I am only 7.'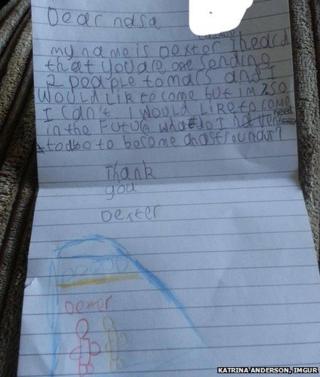 Katrina Anderson, Imgur
NASA thanked Dexter for his letter and wrote: 'Just think - in a few years, you could be one of the pioneers that may help lead the world's activities for better understanding of our Earth and for exploring space.'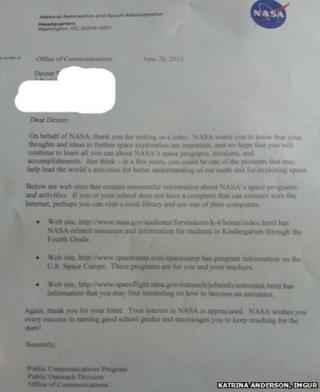 Katrina Anderson, Imgur
The space agency also sent Dexter a poster of the NASA Curiosity Rover and space stickers as an extra treat.