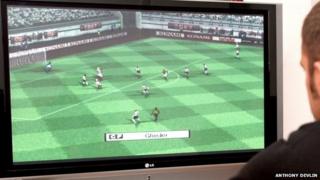 Anthony Devlin
There are calls for stricter rules on buying added extras for online games, after a boy racked up a £4,000 bill while playing FIFA 14.
His mum says there should be tighter controls on in-game purchases as it was too easy for him to spend a lot of money.
The 13-year-old says he didn't realise how much he'd spent after buying several "player packs" with his mum's credit card, which was registered to the game.
EA Sports who make FIFA 14, were contacted but they didn't want to comment.