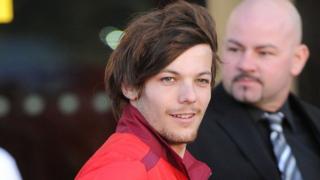 1D's Louis makes his footy debut
One Direction's Louis Tomlinson has made his debut with Doncaster Rovers in a South Yorkshire derby against Rotherham United.
Local lad Tomlinson joined Rovers on a non-contract basis last summer but this was his first match.
More than 4,000 tickets were sold for the charity game, when usually they would only sell around 100.
Fans had to wait for the 65th minute to catch the pop star in action but did not seem too upset, even when he fell on his backside attempting a pass in the 89th minute!
It finished up 0-0.
Watch more Newsround videos