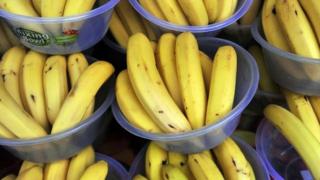 Row over the price of bananas
You might not know it but Bananas are big business.
They're Britain's favourite fruit, and we go through around 5 billion each year.
But while you can pick one up at your local supermarket for pretty cheap the farmers who grow them now say it's getting harder to sell them for the current low prices.
Farmers are now calling on supermarkets to increase banana prices.
Watch more Newsround videos