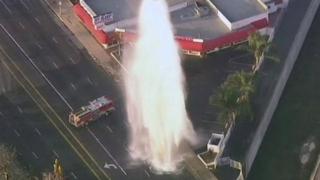 Watch: Burst LA hydrant shoots up water
Firefighters in America have been called to tackle a giant tower of water!
It happened in Los Angeles after a car crashed into a fire hydrant knocking the top off.
Several roads had to be closed while officers battled the waves of water.
The driver of the car was treated in hospital but not badly injured.
Watch more Newsround videos