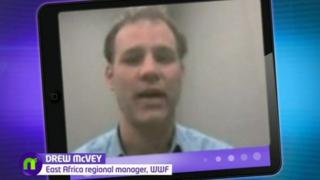 Leopard on the loose in India
Wildlife experts are trying to capture and tranquilise a leopard on the loose in India.
Schools and colleges are shut, and locals have been told to stay safe in the city of Meerut.
The leopard was first spotted on Sunday in a warehouse and was later seen entering an empty ward of an army hospital, before it escaped through a hole in the wall.
Policemen and wildlife experts are now working together to help capture the animal.
Drew McVey explains why animals venture into cities and towns.