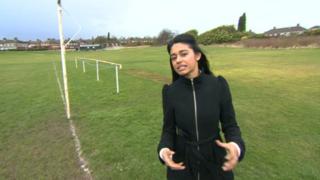 Win for footy team that lost 171 games
A football team has finally claimed three points after not finding victory in 171 games.
Tunstall Town, who have only managed two draws since September 2007, ended their six-and-a-half year winless streak with a rare 2-1 win.
The Staffordshire team took victory over mid-table Betley Reserves, in the County's Division Two league.
Tunstall have previously been called the worst football team and were used to life at the bottom of the table.
Nel gets Tunstall Town's reaction on their glorious win.....
Watch more Newsround videos