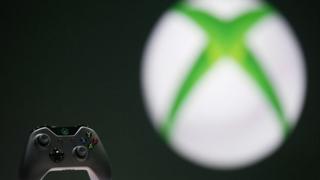 Reuters
Microsoft is to drop the price of its new Xbox One console - just over three months after its release.
The console, which is currently £429 with a game, will drop to £399 in the UK on Friday.
The new cost brings it nearer to the price of Sony's PlayStation 4, which is outselling the Xbox One.
However, the PlayStation 4 can be bought without a game for £349.
Harvey Eagle, Xbox's marketing director in the UK, said: "The reason we're doing this is that we're committed to giving gamers the best value that we can."
He added: "We're only a few months into a generation of consoles that are going to last for many many years to come,"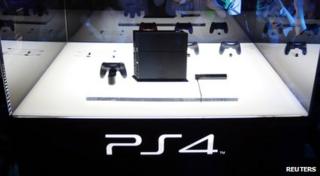 Reuters
Industry figures suggest that the PlayStation 4 is outselling the Xbox One by around two to one.
Microsoft says that compared with their previous console, the Xbox 360, the newer model has enjoyed a "record-breaking" launch, and that sales of games have been strong.
In January Nintendo announced poor sales of its Wii U console, estimating 3 million sales worldwide. But games critics say this is because of the success of the original Wii, new consoles from Microsoft and Sony and the rise of mobile phone games.