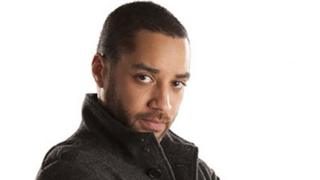 The Doctor Who team have unveiled their latest addition - actor Samuel Anderson.
He will play a companion to Clara Oswald, played by Jenna Coleman.
Anderson will play Danny Pink, a teacher at Coal Hill School where Oswald teaches.
The eighth series will introduce Peter Capaldi as the latest Doctor.
Samuel said: "I was so excited to join Doctor Who, I wanted to jump and click my heels but I was scared I might not come down before filming started,"
"It's a quintessential part of British culture and I can't believe I'm part of it. It's an honour to be able to work alongside Peter Capaldi and Jenna Coleman and I can't wait to show people how my character becomes involved with such a fantastic duo."