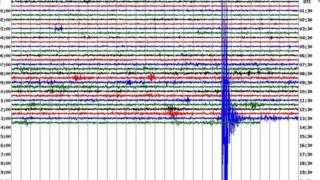 An earthquake has been recorded around 1pm this afternoon underneath the Bristol Channel - did you feel it?
The British Geological Survey, who record earthquakes, confirmed that it measured in at 4.1 on the Richter scale.
There are reports it was felt in Somerset, Devon and Swansea. The centre was north of Devon and South of Gower in Wales.
Did you feel it? If you did - what was it like? And what happened? Fill in the form below and tell us more...
This chat page is now closed.