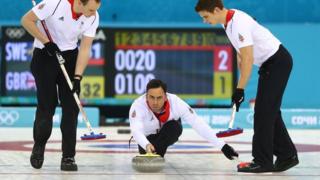 Watch: Our expert guide to curling kit
Ever wondered how Team GB's curlers move around the ice without falling over?
And what's the difference between their brushes and the broom you sweep the floor with?
Well wonder no more Newsround viewer, because Wales national curling coach Adrian Meikle explains all.
He and his daughters show Ayshah the tools of the curling trade.
Watch more Newsround videos