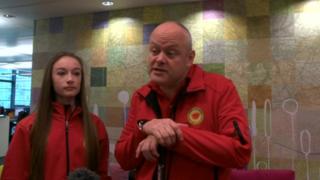 Curling - how to have a go
Have you been loving the curling? Been gripped by Team GB's success on the ice? Want to try it out?
If you live in Scotland, it's quite easy to have a go, with lots of different curling centres.
But as Wales national curling coach Adrian Meikle explains - it might be a bit of a journey to get to your nearest curling centre if you live in other parts of the UK.
But he tells Ayshah, once you get there you can expert a friendly welcome, and wants as many as people as possible to give it a go.
Watch more Newsround videos