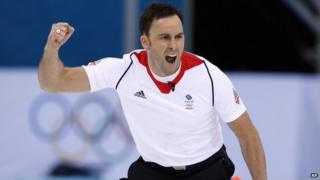 AP
Team GB's men's curling team have made it into Friday's Olympic final against Canada.
GB narrowly beat Sweden in the semi-final 6-5 to secure victory.
The win came with the very last stone of a close match that almost saw Dave Murdoch's team lose after a missed shot in the final round.
Great Britain are guaranteed at least a silver medal from the final, but will be desperate for it to be gold.