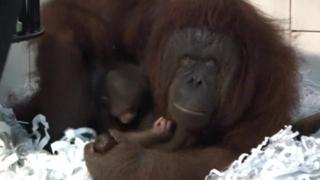 Baby orangutan born in Indonesia
A rare baby Borneo orangutan has been born at a safari park in Indonesia.
The baby called Dana is the third baby of his mother Dina and she's proving pretty good at looking after her young.
Dana becomes the 25th orangutan at the safari park.
Watch more Newsround videos