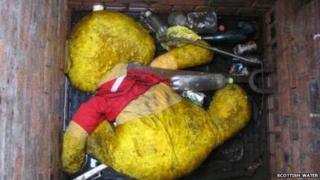 Scottish Water
A large Winnie the Pooh teddy, a bike, a pair of jeans and a snake were some of the unusual items found in Scotland's sewers last year.
Scottish Water said it had dealt with more than 40,000 blockages in the drains and sewer network.
It said mobile phones, jeans, false teeth and underpants had all been flushed down toilets.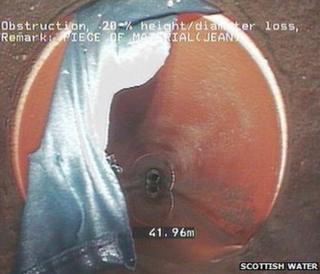 Scottish Water
It also found a pink bicycle, a fax machine and a big Winnie the Pooh teddy had been dumped down manholes.
Scottish Water said it costs more than £7million a year to clear the blockages.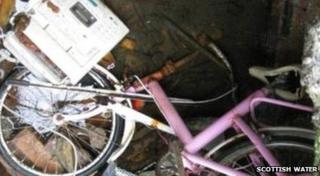 Scottish water