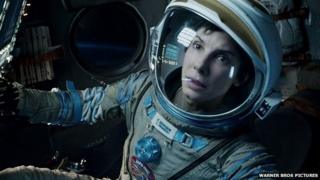 Warner bros pictures
Space thriller Gravity was named Outstanding British Film at the Baftas on Sunday.
But the story in Gravity doesn't take place in the UK, the director is from Mexico and the film's stars are from the USA.
So who decides whether a film is British?
Bafta rules...
It is up to a film's producers to say their film is British when they submit it to be considered for a Bafta.
Bafta rules say a British film must be an example of "outstanding and original British film-making".
Gravity was judged to be British because it was was filmed in the UK and its special effects were made in Britain.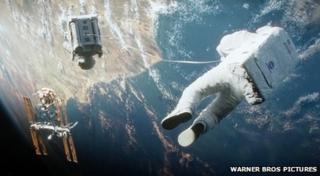 Warner bros pictures
Nik Powell from Bafta said: "We're proud that films like Gravity are British and we're proud to have them made here by British people."
Cultural test
A charity called the British Film Institute can officially label a film British if it passes a "cultural test".
The cultural test looks at whether the characters speak English, whether British locations are used, and whether the cast and crew are British.
A film has to score at least 16 points out of 31 to pass.
Gravity passes the test if you count director Alfonso Cuaron as British because he lives in London.
100% British?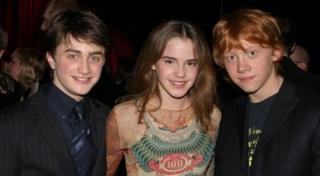 The Harry Potter films starred British actors and were filmed in the UK - but the films were produced by US company Warner Bros.
In the modern film industry not many movies are 100% British because directors, actors and film-makers can work with whoever they like.