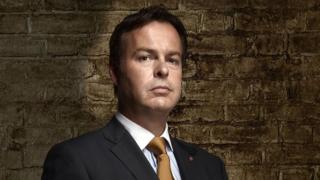 Dragon crowns school tycoon winner
The winners of Peter Jones' national school enterprise competition have been revealed.
Hundreds of school children took part in Tycoon in Schools to show the judges they had the best business idea and team.
The top prize went to Funnelling 4 Fuel from Avonbourne. They use recycled cooking oil as fuel to run their college minibuses.
The team won an investment of £1,000 to take their business on to bigger things.
Watch Nel's report from the awards ceremony at Buckingham Palace last week.
Watch more Newsround videos