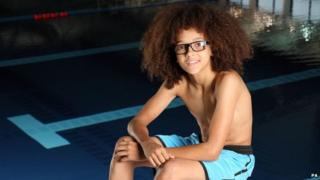 PA
Diversity dancer Perri Kiely has been crowned winner of Tom Daley's celebrity TV diving competition, Splash!
The 18-year-old won the public vote in Saturday's final, beating Paralympic champion Richard Whitehead into second.
Perri said: "Thank you so much to the judges, everyone who voted, Diversity, Tom, the coaches. You've been absolutely incredible."
There were worries over whether Perri would be able to take part after he was struck down by illness during the week.
Perri got a perfect score from the judges for his solo dive, and also did a synchronised dive with mentor Tom Daley.
Boyzone singer Keith Duffy finished third, and Dan Osborne from The Only Way is Essex came fourth.