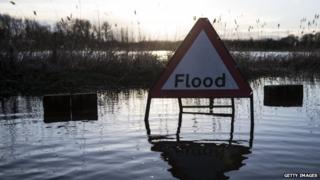 Getty Images
Stormy weather is due to return to the UK again today, while thousands of homes are flooded, and even more are without power.
Energy companies say around 25,000 properties are still without electricity, and engineers have worked through the night to try reconnect them.
The Met Office has issued yellow and amber warnings for rain, wind and snow.
There are 17 flood warnings in parts of Gloucestershire, Berkshire, Surrey and Somerset.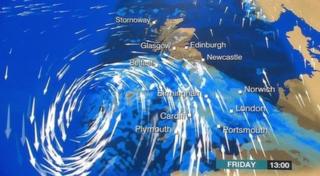 Worse before it gets better
BBC Weather's Darren Bett said the severe weather was "hopefully the last in a long line" to hit the UK.
But he said today the winds will get stronger as the day goes on - especially along the south coast, with gusts reaching up to 80 mph.
Very high winds are forecast for Friday evening and Saturday morning, as is rain, while Sunday should be "mostly dry".
Next week's weather is not expected to be as wet or windy as in recent days.