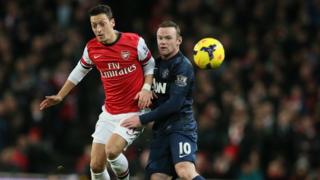 AP
Arsenal couldn't move back to the top of the Premier League as Man United held them to a nil nil draw.
In all honesty, it was a pretty boring match as both teams struggled to find a way past each other's defence.
Neither manager, Arsene Wenger or David Moyes, would have been happy with the result.
Arsenal are a point behind Chelsea at the top, and United are way down in seventh - more than ten points off the Champions League.