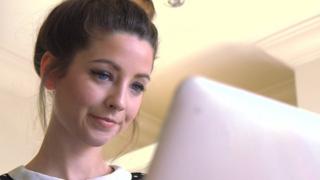 Zoella - how I deal with cyberbullying
She's famous around the world for her mega successful video blog.
Giving fashion tips has even won Zoella awards - but not all the feedback she gets has been nice.
She's been told some horrible things online, but has learnt to deal with it, and rise above it.
Ricky has been speaking to the vlogger as part of Newsround's special program on cyberbullying.