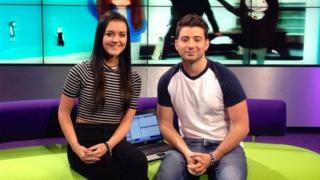 CBBC star was bullied online
CBBC star Shannon Flynn talks to Newsround about her experiences being bullied online.
The Friday Download presenter used to star in Waterloo Road - the TV show about a school.
She said she started getting mean messages on social networking sites.
She was very upset by the messages and told her parents before learning to ignore them.
Guide: Tips for staying safe online
Shannon appears in 'Cyberbullying - a Newsround special' on Tuesday 11 February at 5.25pm.
Watch more Newsround videos