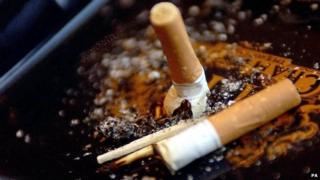 PA
Later today MPs will decide whether or not to back a ban on smoking in cars when children are present.
If MPs think the ban is a good idea, the health secretary will get the power to bring in a ban in England.
But that doesn't mean there would be an immediate change in the law.
Smoking in cars carrying children is not allowed in countries including Australia, Canada, South Africa and the US.