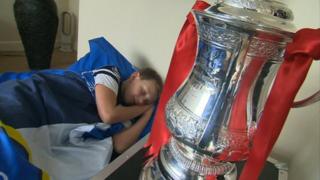 A football fan from Merseyside won a very special ornament for his bedside table... the FA Cup!
10-year-old Daniel got to spend a day with the famous trophy after entering a prize draw.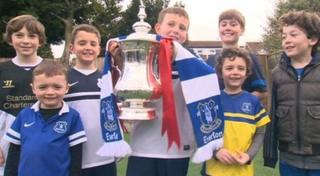 The Everton fan said he he'd made the most of the cup by "lifting it and putting it on my head".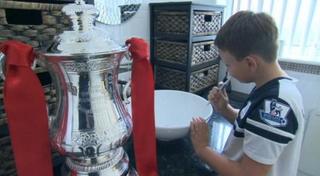 During the cup's stay with Daniel, two security guards were stationed outside the house.
The FA said it wanted to introduce "a new generation to the magic of the world's oldest domestic football competition".