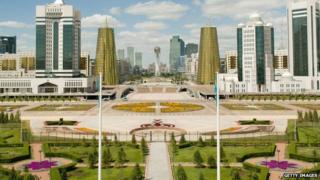 Getty Images
The President of Kazakhstan has suggested changing the country's name to encourage more tourists to visit.
He suggested Kazakh Eli, or Kazakh Nation, would be a better name - although he would only change things after a discussion with the people that live there.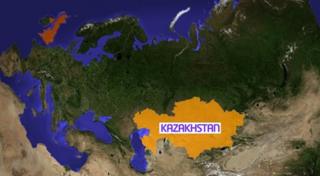 What would your rename your home?
Does the name of a place change what we think of it?

What would you rename the place where you live?
Your comments
I live in Grimsby and I think it's a bit boring and not many people live here, so I think they should rename Grimsby: 'Happyville!'
Chloe, Grimsby, England
I would rename my village Leckhamsted to Leekstead.
Lauren, Leckhampsted, England
I wouldn't change Glasgow's name. The meaning suits it: beloved green place.
Ameerah, Glasgow, Scotland
I wouldn't change my home name as our area fits with the name we've got.
Chloe, Leamington, England
I would rename my home as Hilltop Herne Hill because it's a cool name.
Jessica, London, England