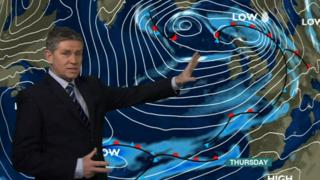 Will the wind and rain go away?
After weeks of wind and rain - is there any sign of the weather improving?
Somerset and parts of the South East have been hit by heavy flooding because of the amount of rainfall.
BBC weatherman Philip Avery gives Newsround a forecast for the next couple of days.
And it's not great news, with heavy rain predicted for Wednesday.
Watch more Newsround videos