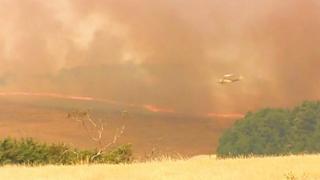 Firefighters tackling Australian bushfires
More than a thousand firefighters in Australia are battling bushfires sweeping across the south of the country.
Hot weather and strong winds are making the fires difficult to tackle.
Some residents in the state of Victoria have been ordered to leave their homes and at least 20 houses have been destroyed.
They're the worst fires in Victoria since 2009.
Watch more Newsround videos