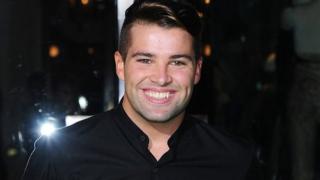 Ayshah chats to Joe McElderry
Newsround has been catching up with The Jump winner Joe McElderry.
His win on the Channel 4 winter sports show proved he's quite good at winning talent contests...
Joe beat thousands to win The X Factor in 2009 and now he's become king of the snow.
So what was it like hurtling down the slopes at super fast speeds?
Ayshah finds out...
Pictures courtesy of Syco and Channel 4
Watch more Newsround videos