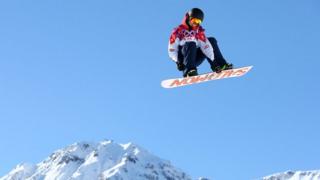 Getty Images
There was British success in the first event of Sochi 2014, as snowboarder Jamie Nicholls qualified for the final of the slopestyle.
The 2014 Winter Olympics might not officially start until Friday, but a few events have already begun.
First to get going was the slopestyle - a new snowboarding event in which boarders try tricks down a series of ramps.
Nicholls' second go was so good he won a place in the final on Saturday.