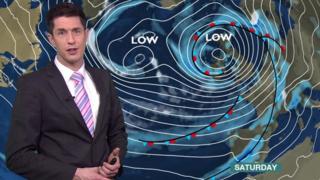 When will the bad weather end?
The question on lots of people's minds is when will all this bad weather end?
Some parts of the UK have had weeks of rain and bad weather leading to flooding and travel problems.
But there's set to be little change in the weather in February, with more rain and strong winds expected.
Check out this forecast and explainer by BBC weather presenter Chris Fawkes to find out what's in store for the rest of this week?
Watch more Newsround videos