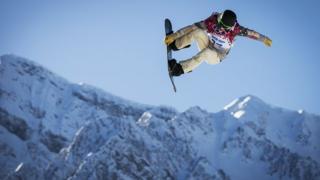 Reuters
One of the greatest snowboarders of all time has pulled out of an event at Sochi 2014 because he's worried about safety.
Shaun White won't be competing in the slopestyle, but will still compete in the halfpipe - in which he's won gold at the last two winter Olympics.
White said he was 'intimidated' by the course, after a Norwegian snowboarder broke his collarbone practicing on Monday. Organisers have made the jumps on the course smaller since, but White has decided not to compete.
In slopestyle, snowboarders travel down a slope performing tricks on different jumps along the way.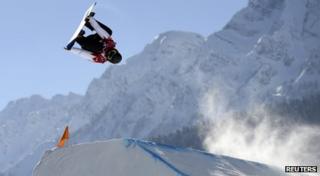 Reuters
It's not one of Shaun White's best events, but he says competing in it might ruin his chances in other events.
He told American newspaper USA Today: "The potential risk of injury is a bit too much for me to gamble my other Olympic goals on."
Instead he'll concentrate on the halfpipe, in which he'll be hot favourite to win his third gold in a row.