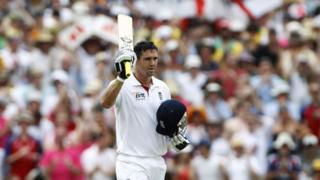 Reuters
One of the biggest stars of the England cricket team, Kevin Pietersen, has been told he won't play for England again.
Pietersen is England's all-time record run scorer and is only 33, which isn't old for a cricketer.
So it's a big shock that the England and Wales cricket board have told him he isn't part of their plans.
Pietersen is one of England's most talented batsmen, but was criticised for the way he got out during England's disastrous ashes series in Australia.