An adventurer has completed a year-long run across Canada and become the first person to go coast-to-coast without support.
Jamie McDonald from Gloucester reached the Pacific Ocean 275 days after setting off on his epic journey.
He ran most of the 5000 miles dressed as comic book superhero The Flash.
He said: "I just can't believe it's over. I have worked for so long and given this run everything I have."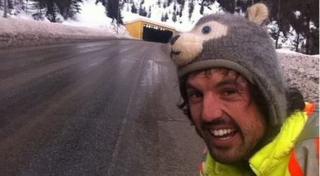 Jamie McDonald
During the journey Jamie wore out 10 pairs of trainers!
He has raised more than £100,000 for charities including Great Ormond Street Children's Charity and the Pied Piper Appeal.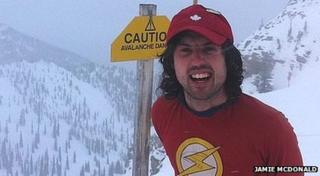 Jamie McDonald