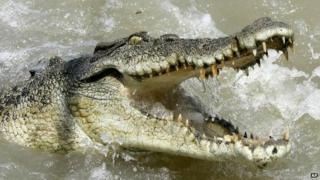 AP
Police in Bristol were on the hunt for a crocodile on the loose on Monday.
Chief Constable Nick Gargan said a bus driver had alerted police about the animal.
He said: "One of our officers was flagged down by a bus driver today, claiming to have seen a crocodile."
But the police were unable to track the beast down. "We can't find it!" said the Chief Constable.