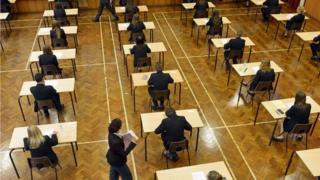 Thirty kids from a primary school in Northern Ireland have been given the wrong marks for an exam.
The pupils from Rainey Endowed School in County Londonderry were taking the exams as part of entrance tests for grammar schools.
Six or seven children got lower marks after a second marking but a 'vast majority' had their marks increased.
The mistake has been blamed on a technical fault, and they've now been given their correct scores.
School principal Mark McCullough said "For those especially who got worse results, it's heart-wrenching".
A letter telling parents which grammar schools have accepted their children will arrive at the end of May.