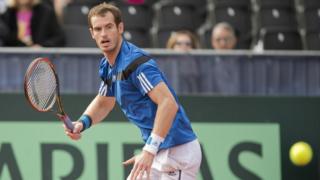 Reuters
So Great Britain have made it into the final of the Davis Cup for the first time in 46 years - but what's all the fuss about?
Well the Davis Cup is a pretty big deal in world tennis - and has been going for over a hundred years!
It's also one of the only competitions in which players go head to head as part of a team - representing their country.
So here's Newsround's guide to the Davis Cup...
History
The Davis Cup began way back in 1900, when a group of students from Harvard University in America wanted to think of a way of challenging their British rivals.
One of the four players (called Dwight F. Davis) worked out how the tournament would work, and got a trophy made especially.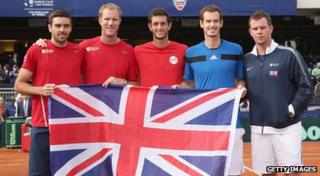 Getty Images
The first match took place in Boston in America in 1900 - and America won.
By 1905 it was opened up to include other countries, and Austria, France, Belgium, Australia and New Zealand got involved.
It was originally called the 'International Lawn Tennis Challenge' but soon became known as the Davis Cup after the man who first created it.
More and more countries then took part, and by this years competition 130 teams entered.
How it works
The Davis Cup has five different leagues. Countries are grouped together by how good they are and where they are in the world.
Countries play little tournaments within their leagues, and the best teams go on to play quarter finals, semi finals and a final.
The 16 best teams are in the top league called the World Group. If teams from the lower leagues want to get to the final, they have to win more matches.
Each country picks a team of four players. Those four players then play five matches against the opposition - four singles and a doubles match. Those matches are called 'rubbers'.
The first one to win three out of the five 'rubbers' wins.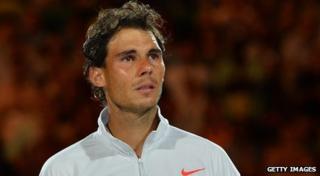 Getty Images
Who's the best?
The USA have dominated the competition winning it 32 times, followed by Australia with 28 titles.
Great Britain have done ok in the past, they've taken home the trophy 9 times, but the last time they won it was way back in 1936.
Recently, Spain have won it four times in the last ten years with the likes of Rafa Nadal and David Ferrer starring for them.
How good are Great Britain?
Recently - not very good.
Great Britain were runners up in 1978, but apart from that they've not done very well at all.
As recently as 2010 Great Britain were relegated to the third division of the competition and were playing the likes of Lithuania and Turkey.
But now, with one of the best players in the world in Andy Murray and a team that are working together well - maybe this year could change all that??