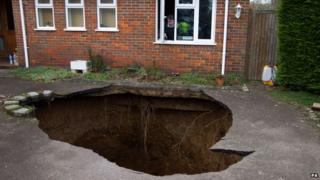 PA
A nine metre deep sinkhole has opened up on the driveway of a house in Buckinghamshire and swallowed up a car.
Nobody was inside the car when it happened, but the vehicle is now at the bottom of the hole covered in rubble.
Firefighters were called to the scene but left after discovering no-one was inside.
The local council will now have to decide what to do next about this very unusual incident.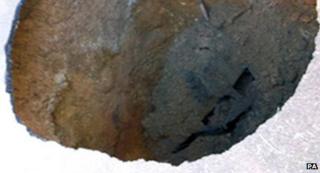 PA