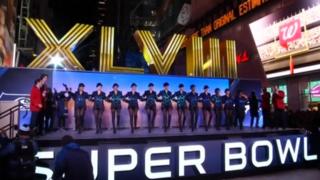 Countdown to the US Super Bowl
The countdown has begun to the so-called 'greatest show on Earth', but what is it?
The US Super Bowl apparently.
Around one billion people from all over the world will be tuning in to watch the American football sporting event.
This year the Seattle Seahawks are up against the Denver Broncs.
Watch more Newsround videos