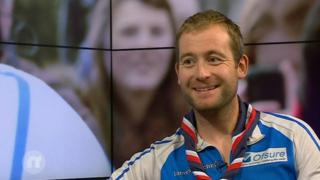 Top adventurer in amazing triple feat
How about this for an adventure... row the Atlantic, climb Mount Everest then cycle 18,000 miles across the world!
Sound impossible? Well, not now.
Meet James Ketchell, a scout ambassador, who has just completed the gruelling challenges after being told he would never be able to walk properly again.
James was in a road accident in 2007 and doctors said he'd shattered his ankle so badly he would struggle to walk on it.
But, he was not going to let that stop him go on the adventure of a lifetime.
Watch more Newsround videos