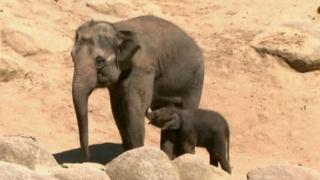 Baby elephant earns 'confident' name
A zoo in Australia has named their newest arrival - a baby Asian elephant.
The male calf has been called Man Jai which means 'confident' in Thai.
He was only born seven weeks ago at Melbourne Zoo.
His keepers agreed it was a perfect fit because he's already showing signs he'll be a great leader.
Watch more Newsround videos