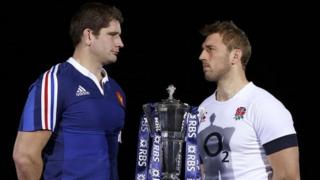 Six Nations tournament kicks off
The Rugby Union Six Nations tournament kicks off today!
England, Scotland, Wales, Ireland, France and Italy are each set to battle it out to claim the trophy and be the victors of rugby's leading nations.
Italy will play last years tournament winners Wales for the opening game, followed by France taking on England.
It's set to be an exciting competition and Wales hope to defend their crown and make Six Nations history.
England and Sale Sharks star Mark Cueto tells Newsround which players to watch out for and rates each teams chances of winning.
Watch more Newsround videos