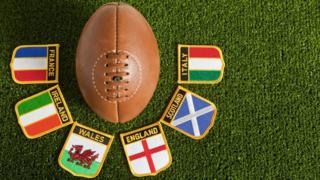 Getty Images
The Six Nations rugby championship starts on 5 February!
But don't worry - if you aren't well versed in the laws of rugby union, don't panic - Newsround's guide to the biggest rugby tournament in the northern hemisphere is here.
There was a dramatic end to last year's men's tournament, as Wales took the title, but were denied the coveted Grand Slam (meaning they won all five matches they played). They will be desperate to prove themselves once again.
Wales get their 2022 campaign started on the opening Saturday against Ireland in Dublin at 14:15 GMT. Not long afterwards, Scotland will host England at Murrayfield at 16:45 GMT - another huge rivalry and one that is set to be another closely fought match.
France and Italy will face each other on Sunday 6 February in Paris with kick off at 15:00 GMT.
And, fans can celebrate as it looks as though there will be crowds at almost all of the fixtures after coronavirus restrictions are being lifted in the home nations countries.
The 2022 Women's Six Nations also kicks off in the Spring on 26 March. Keep your eyes peeled for our preview on that tournament.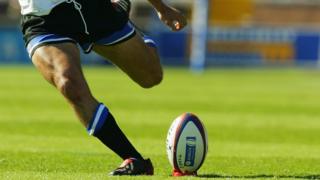 Getty Images
Rugby Union is played by teams of 15 players, with each team made up of eight forwards and seven backs.
The players who are forwards are generally bigger and heavier, while the backs are faster and smaller.
The biggest competition in Union is the World Cup, played every four years, but the most famous one in Europe is the Six Nations championship.
The aim of the game is to score more points than the other team. You can do that by scoring a try - carrying the ball over the opponent's goal-line - or by kicking the ball over the other team's goal-posts.
One of the most important rules of the sport is that the ball can only be passed backwards.
What is the Six Nations tournament?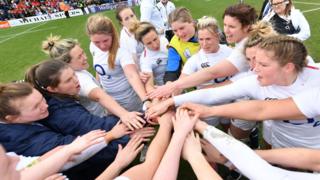 Getty Images
The Six Nations is one of the oldest tournaments in rugby, having been played in one form or another for more than 138 years.
It takes place every year between the top rugby union-playing countries in Europe.
What was initially a men's international tournament featuring England, Ireland, Scotland and Wales, has grown to include France and then Italy who were invited to take part in 2000. There has been a women's competition since 1996.
The six countries that take part today are England, Scotland, Wales, Ireland, France and Italy.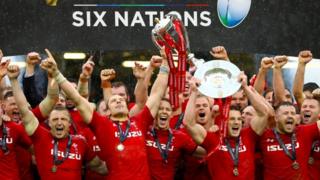 PA Media
If a team wins all five of its matches, it is called a Grand Slam, but to win a Grand Slam is very hard.
Wales men won the Six Nations by completing the Grand Slam in 2019, and England's women won the Grand Slam two years in a row in 2019 and 2020.
The women's tournament took a different format in 2021 so there was no Grand Slam to be won.
What is the Triple Crown?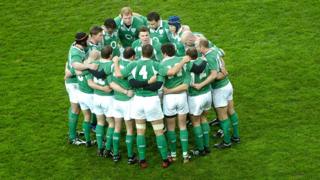 Getty Images
The 'Triple Crown' is a special prize that only the four home unions - England, Scotland, Wales and Ireland - are able to win.
A team can only win the triple crown if they beat all three of the other home sides.
Although it gives a team a great chance of overall success - winning the triple crown doesn't always mean you win the Six Nations.
In 2007 Ireland beat England, Wales and Scotland but didn't win the Six Nations tournament overall.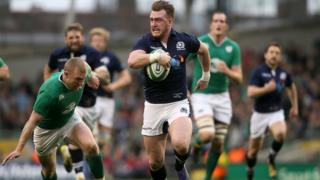 PA
The sport gets its name from the place where it was invented, Rugby School in Warwickshire, England.
In 1816 a pupil called William Webb Ellis got a bit bored during a match of football and decided that picking up the ball would make things more interesting.
Although the game has come a long way since, even splitting into two codes - Rugby Union and Rugby League - that's where it started.
Will you be watching the Six Nations? Who do you think will win? Let us know in the comments.