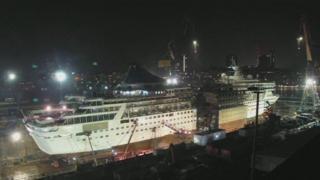 Cruise ship grows by 30 metres
This amazing time-lapse video shows a cruise ship being extended by 30 metres.
The ship was cut in half and a new mid-section was welded into place.
The work took place at the Blohm+Voss shipyard in Hamburg back in 2007.
It took two months in total and now hundreds more passengers can be carried on the ship.
Watch more Newsround videos