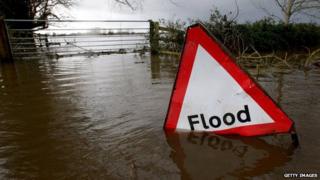 Getty Images
More heavy rain is expected across southern England today.
Huge waves called coastal surges are expected to hit towns and villages by the sea.
Strong winds and high tides are expected on the west coast of England and Wales.
Somerset is one area that's already been flooded. BBC reporter Andrew Plant said people there have been warned that things could get even worse.
The banks of the River Parrett have been lined with big sandbags to try and hold back the water and stop further flooding.