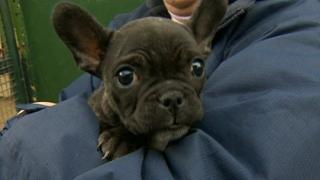 Dog smuggling into UK on the rise
The number of dogs, especially puppies, being brought in to the UK illegally has tripled over the past two years.
It is thought that many of them have travelled on fake passports.
Laws on the movement of pets were relaxed in 2012 - to match the rest of the European Union.
But there are worries that some of those smuggled dogs may be carrying dangerous viruses.
Martin reports from Calagran Quaratine Kennels in Chesterfield...
Watch more Newsround videos